If you haven't heard of Bedhead by TIGI, where have you been hiding for the past few years? This trendy range has everything you need for styling your hair at home. Bedhead by TIGI is available at our Edgbaston & Solihull Salons.
Owner & Director James Bushell's favourite product from the range is Headrush. Headrush is a lightweight aerosol supershine mist that gives explosive shine for immaculate, healthy looking hair.
What it does
Leaves hair smooth, silky & shiny
Light, won't weigh down your hair
Good for any hair length or texture
Gives extreme gloss
Adds depth to highlights and colour quick, even, all over shine
Tips on how to use Headrush
Spray all over dry hair. Alternatively, try blasting through hair with cool air to create texture and shine.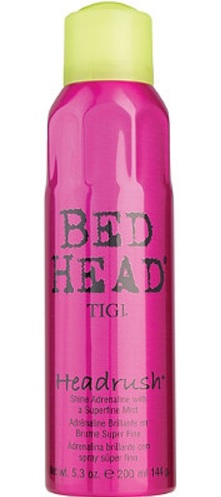 Advanced colour technician Allan recommends the Matte Separation wax to really keep shorter hair styles at bay.  The Matte Separation wax is perfect for defined looks that need more hold and texture. All with a matte finish.
What it does
Hold factor: 5
Texture factor: 5
Enhances definition
Provides hold
Resists humidity
Tips on how to use the Matte Seperation Wax
You can use Matte Separation Wax on dry hair as a finishing product, but also on wet or damp hair for a more natural/wet look. Once worked through, use a dryer to melt wax into desired shape, Once the hair is dry we recommend to make sure you get your fingers through the hair and give a good shake to release all that great texture and add some natural volume.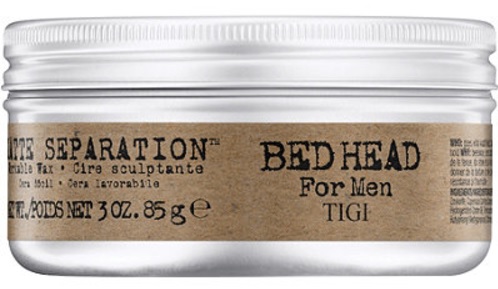 Creative Stylist Pippa loves to finish off her Cut & Finishes with Dumb Blonde Smoothing Stuff. Dumb Blonde Smoothing Stuff is  Smart stuff for Dumb Blondes! Shine, defrizz, and add the perfect finishing touch. Created by blondes for blondes and all the colours in between!
What it does
Smoothes cuticle
Fights frizz
Adds shine
Tips on how to use Dumb Blonde Smoothing Stuff
Work into hands and smooth sparingly through styled hair to tame ends and add shine. For a little more texture cocktail with Hard to Get in dry, equal parts for a look with ultimate shine and texture.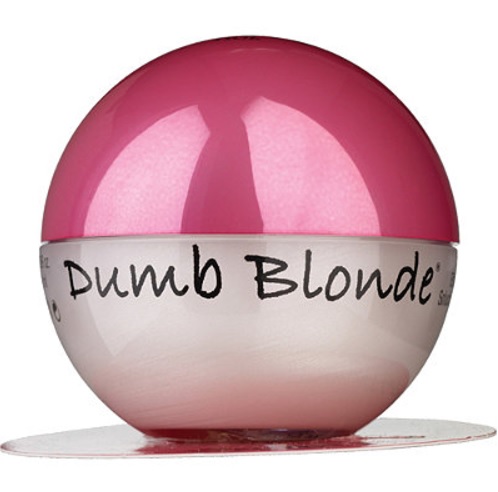 James Ganley from our Edgbaston Salon loves Small Talk. Small Talk is a 3 in 1 Thickifier – adds body and volume.Energizer – gives life to limp hair. Stylizer – defines, separates and controls.
What it does
Support Factor: 1-2
Thickening Factor: 5
Voluminous & energized hair
Great for any hair length or texture
Gives body, texture, hold, volume & energy
Moisturizes hair & controls frizz
Tips on how to use Small Talk
Use desired amount on wet hair and style.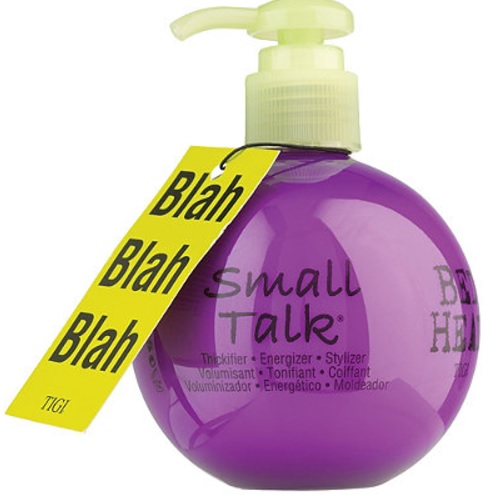 Matt from our Solihull Salon loves Superstar Queen. Feel like a queen, look like a Superstar!! Get volume, body and lift that just won't quit!!
What it does
Support factor: 1
Thickening factor: 3
Thick, massive hair
Great style memory with a low tack & a natural feel
Good for fine to medium hair texture, any lengths.
Tips on how to use Superstar Queen
Spray throughout damp hair. Layer with Superstar Blow-dry Lotion for Thick Massive Hair for a stronger hold. Blow-dry as desired. For a more lived in second day texture spray through the mid-lengths and ends. Don't be scared to use this product on dry hair as it works perfectly layered in to build texture.

Andi Pile loves to use Control Freak on his clients, as it fights the frizz and stomps the curl. This light, greaseless and humidity resistant formula delivers a straight-up glossy finish.
What it does
Conditions & moisturises hair
Seals hair and adds shine acts as a thermal protectant.
Tips on how to use Control Freak
Apply evenly to damp hair. Layer with Control Freak Extra Extra straight if you have more resistant curls. Use a round brush or large paddle brush to pull your hair tight while blow-drying for a straight finish or dry as desired for frizz free curls and waves.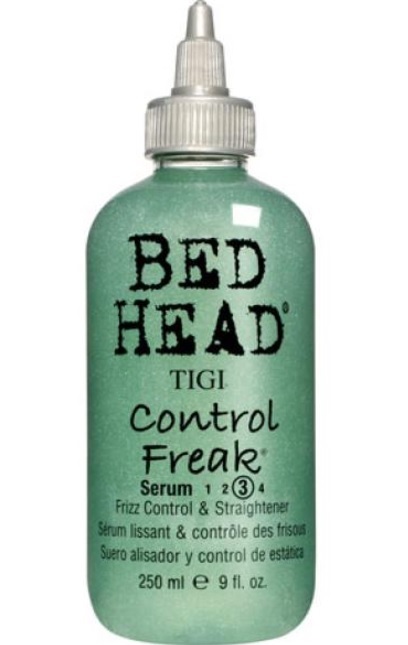 All of the above products are available at both our Edgbaston & Solihull Salons.
For more information call today and speak to one of our TIGI specialists.
01217111100
Edgbaston – Option 1
Solihull – Option 2