People's hair often changes throughout life and one of the most common cases we come across is hair becoming fine / thinning. Here at James Bushell Hair our experts are on hand to help and advise you on different ways to style and also here to recommend products that can help tackle this popular issue.
Products are essential, there is no point in opting for super market brands as they are mass produced and not as good at tackling the problem.  We recommend Kerastase to all of our clients as they have two ranges specifically designed to tackle fine and thinning hair.
The Densifique range is designed to add thickness and fullness to hair, without making it feel too heavy and weighed down. The products that James Campion, our creative stylist from our Solihull Salon recommends are:
Bain Densite
Hair thickening shampoo designed to restore abundance, lushness and bounce to hair in loss of density. A fuller and denser hair mass is revealed.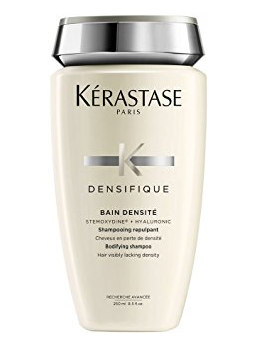 Fondant Densite 
Conditioner for fine and thinning hair. It provides additional texture, substance and resilience to the hair, making it fuller and thicker.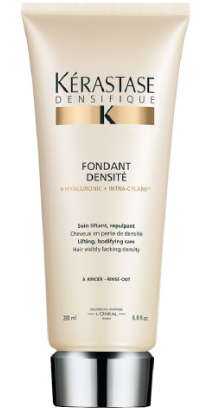 Densimorphose
Mousse Densimorphose is a densifying serum in a foam that instantly volumizes and thickens the hair mass, ideal for hair lacking in the thickness. Hair regains bounce and plumpness.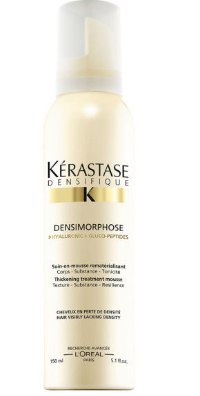 The Volumifique Range, which is available to buy at all 3 of our salons across Birmingham, is another full range from Kerastase that James knows works well with fine or thinning hair.
Bain Volumifique 
This thickening shampoo for fine and flat hair is combined to Ampliflex system, restoring the surface of the fibre, while boosting hair volume without weighing it down.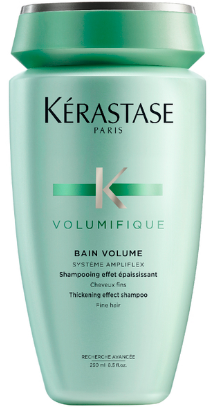 Gelee Volumifique 
This conditioner was designed for flat and fine hair looking for volume. Its combination of active ingredients has an amplifying effect on the hair for long lasting volume.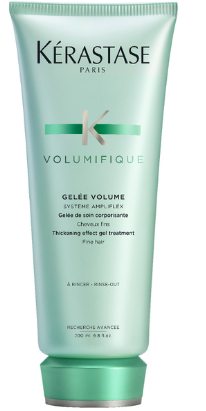 Spray Volumifique 
This hair spray is tailor made for fine and flat hair seeking volume. Its active combination gives instant volume and substance to the hair, leaving it light and airy.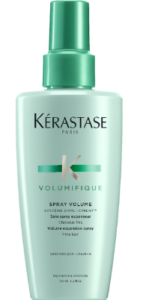 Mousse Volumifique 
This amplifying mousse for fine and flat hair looking for volume brings reinforced support and revives the hair with a long lasting, substantial volume effect.

Another product James swears by is a leave in product which adds texture and movement to the hair, giving the illusion that the hair is thicker.
Spray a Porter 
Spray a Porter is a flexible hold spray to style hair with a wavy effect. Including thermo protection properties and semi matte texturizing effects with stickiness.

Shorter hair styles work well to create a denser finish, which makes the hair appear fuller. Styles above the shoulder work best and are more manageable then those on or below the shoulder. He also recommends having a hair cut every 6 – 8 weeks, just to trim off the ends, as fine hair can be very fragile which can be leading to split ends. One split end could break all the way up your hair which could lead to having a shorter style cut that you didn't wish for.
Colouring your hair can work two ways with fine and thinning hair. Strategically placed highlights can give the illusion of thicker and fuller hair, alongside dark roots and brighter ends. This is a technique which has become very popular recently with the fashionable 'Balayage.' Darker colours make your hair look healthier and shinier which can also add to the idea of thicker, more full hair. If your hair has been damaged over the years through over processing or heavy bleaching, you need to be careful with your hair snapping off due to breakage. If you have any doubts or questions in regards to colouring your hair, call us on 0121 711 1100 and choose the salon of your choice to book in for a complimentary consultation. Our team of expert colour technicians will be on had to advise you on what colours will work best for your hair type.
It's not just us normal human beings who suffer from thinning or fine hair. These celebrities also do, and some of them you may never have even guessed.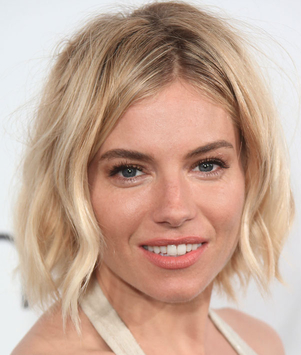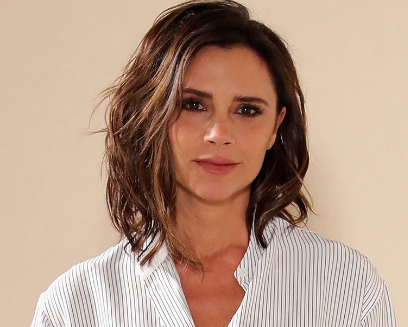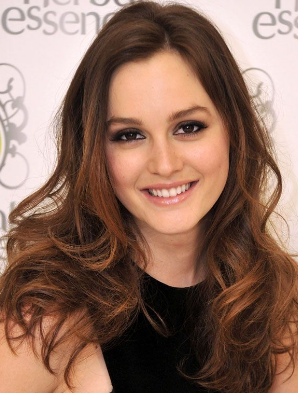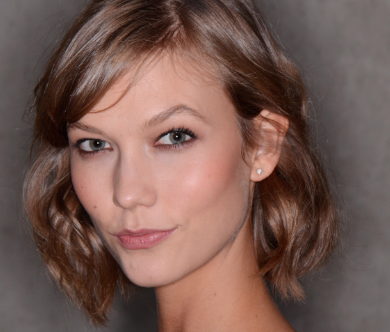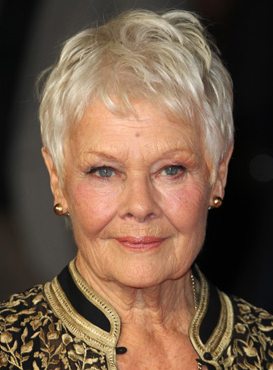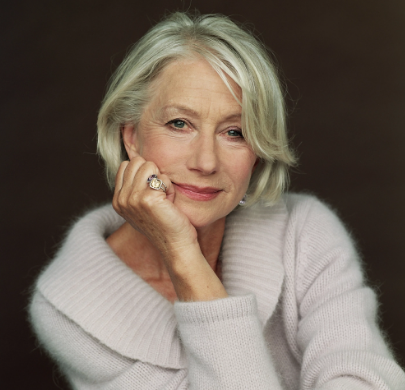 Still unsure, call us on 0121 711 1100 for more information or to book an appointment.
Edgbaston – Option 1
Solihull – Option 2
Harvey Nichols – Option 3